My early guitars from 1960 quite unwittingly mirrored those of the Beatles.
My first was an acoustic Egmond similar to George's first guitar and which I purchased for £5 from my school music teacher and Aylesbury music luminary Charles Pope.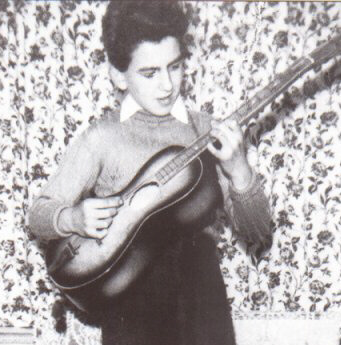 I then progressed (?!) to my first electric which was a greenburst Rosetti Solid 7 much the same as the one Paul used in Hamburg and converted with piano strings to act as a bass.
Having been defeated by the terrible action and dodgy electrics on the Rosetti I then acquired a Futurama III similar to George's except that mine was red with single-sided machine heads. This was bought for £25 (I cashed in my Premium Bonds!) from the lead guitarist of a local group, The Hellions, who played at our youth club and featured many Shadows numbers in their act. Their rhythm guitarist Ray Cartwright was kind enough to teach me some useful chords which helped me considerably.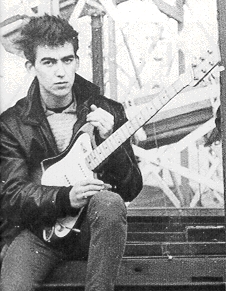 Me with Futurama III and Truvoice New Standard TV8-T amp